Remote/Virtual Bookkeeping Services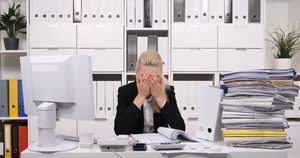 Accurate, detailed Bookkeeping is the life blood of any business.  Who's doing your Bookkeeping?  Do they provide you with detailed reports, helping you see which advertising is paying for itself and which is not, or which products are making money and which ones are costing you?
When we do your books they are done in conjunction with your Accountant, so you can file our taxes easily and quickly at the end of every tax year.
We offer a wide range of Virtual Bookkeeping services so you can start at the place you need the most help and then you can continue to add pieces as your business grows.
Click on any of the links below to get detailed descriptions of the service offered.
Full Bookkeeping Packages – You turn everything over to us and we take care of it all – Best Deal!
Payroll Services – We'll handle all your Payroll needs.
Accounts Payable – Having trouble remembering to pay all the bills?  Let us take care of it for you.
Accounts Receivable – Let us help you keep your invoicing on track and up-to-date.
Account Reconciliation – We'll make sure your bank statements and/or credit card statements are reconciled and up-to-date.
Back Logging – Have a box of receipts and statements from previous years?
Bookkeeping Packages
All Bookkeeping Packages include:
Accounts Payable.
Accounts Receivable.
Custom Chart of Accounts.
Custom Financial Reports.
Sales Tax Filing, if applicable.
1099 contractor set up and filing, if applicable.
Record all income and expense transactions into proper categories (aids reporting and income tax preparation).
Digital record of all transactions.
What is a transaction?
A transaction is each line item on your bank statement(s), credit card statement(s), loans, etc.  Anytime you receive money or pay money and log it for tracking.
What if you go over your package's transactions 1 month?
Packages are based on the average transactions that occur per month. Go through your statements that last few months and take the average number of transactions. You won't be charges for going over a few transactions. If you consistently go over we will talk about what new package would be a best fit, or create a custom one.
Don't see a package that works for you? – I can customize.
Prefer an hourly rate? Contact us to discuss an hourly rate.
Want onsite help? Contact us!
Payroll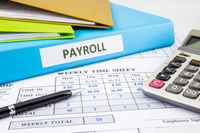 Doing your own payroll might sound easy, but in actuality there is a lot to know, do and file and doing it wrong can be very costly for you and your business.
Payroll deductions have changed several times in the past few years, are you withholding the proper amount for your employees?
What forms need to be filed, how often do they need to be filed, when and where do I send the withholding payments are just some of the questions and mistakes we see people asking and making.
Hiring us to do your Payroll is like having your own payroll person on staff, without the cost of a full-time employee.  We can run both scheduled and un-scheduled Payroll runs, you tell us when and what you need.  We make sure all the deductions are done properly and all of the filings are done correctly and on time, keeping you in compliance.
Isn't it time you had your own Payroll person "on staff"!
$50/month + $5/month/employee
Includes all monthly, quarterly and yearly payroll tax filings, time tracking, direct deposit, QB integration.
Accounts Payable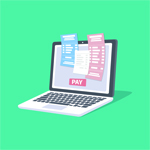 Having trouble remembering when to pay each bill, which bills are on auto-pay, which ones aren't? Are you worried about adding other "check signers" to your account, or giving out your account details to a third-party company?
With our tools and processes we can handle all your accounts payable, without you adding anyone else to your bank accounts, or sharing any of your account details with it.  And, you can still be "in control" of the cash flow, but we'll do all the hard work of knowing which bill needs paid and when.  We initiate a payment, you are notified to approve it being processed, and as soon as you approve the payment, it is processed.
Are you ready for some peace of mind, knowing all your bills are being paid and on time?  Give us a call and see how we can help you!
Accounts Receivable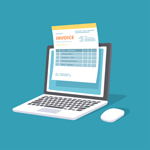 Have all your customers paid their invoices, or better yet, have you sent out all your invoices so your customers can pay them?  A steady flow of cash coming in is the life blood of a business, yet that "mundane" paperwork task of sending out invoices and then following up to make sure they're paid seems to be a common task that falls through the cracks for many small businesses.
Let us help you make sure all your invoices are up-to-date and are processed timely.  Give us a call and see how we can help!
Account Reconciliation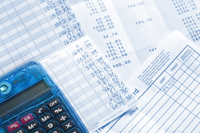 Do you hate reconciling your bank statement and credit card statement.  Maybe you're one of the many small businesses that dislikes reconciling statements so much that they don't even do it.  How do you know there haven't been any processing errors, or worse, fraudulent charges if you don't reconcile your bank statements and credit card statements in a timely fashion?  You could have money going out that shouldn't be, or have money you thought came in, but hasn't.  Having un-reconciled accounts could be costing you money, real money!
Were here to help, we'll reconcile your bank and credit card statements so you can feel confident everything has processed and is right.  Give us a call and see how affordable we are for doing Account Reconciliation!
Retroactive Bookkeeping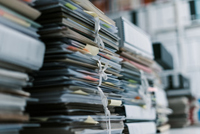 Do you have a box of receipts and bank statements from previous years, that still haven't been logged into QuickBooks? Maybe even keeping you from being able to filing taxes or truly understanding the real, accurate financial status of your business. We offer an affordable backlogging service, to help you get all caught up and back on track. Give us a call so we can give you a custom quote.